In this blog, I'm providing a simple guide to earrings. What types there are and which earrings suit which head shapes.
Before I start, first of all, I would like to give a shout out to the ladies of the WINK networking group, who suggested a blog about how to wear jewellery when I was at the last meeting.
Thank you!!
Plus, another important message before we begin. The images you see in this blog have been taken from the Internet – they are not mine but used to give an example.
So. Lets start off with types of earrings.
Types
Studs – Button-like, non-moving baubles that stay on the lobe of the ear.
Very popular and the ones you have to wear for 6 weeks when you first get your ears pierced. Or in may case, it was third time lucky. The piercings in my lobes kept healing up.
Drop – Earrings that hang from the lobe for a dangling effect and most commonly have fish hook posts.
My favourite type of earrings, I am constantly making these drop earrings. To the point that I need another earring stand!!!
Crawlers – Long and slightly curved earrings that climb up the earlobe towards the cartilage.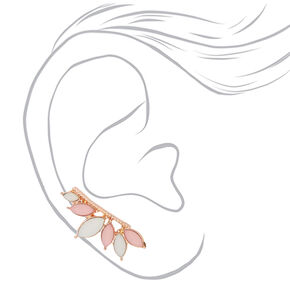 I bought a pair of these once. Sadly, they broke as soon as I put them in. No worries, though as I used them to make a pendant. I might try to make some myself. Another make to add to my list!
Hoops – Circular earrings that connect through the lobe.
Hoops can be statement piece. The simplicity of a circle – no matter the size – can add (in my opinion) a gracious element to an outfit.
Chandeliers – Multi-tiered drop earrings that generally billow out as they hang and are often thought as statement pieces.
Another type for a statement piece to any outfit. It adds sparkle and with short or hair that is put up, it can bring the statement that the wearer is looking for.
Cartilage – Small earrings that are made specifically for cartilage ear piercings.
I've been thinking about getting this part of my ear pierced. As you can buy earrings that are part stud and part cartilage.
Jacket – Earrings that are composed of a stud in the front and an ornamental piece that clips to the back and hugs the curve of the lobe.
These are great!! As you can wear the studs for everyday, or work and at night, you can add the 'jacket part' to give your outfit that night time accessorised look.
Cuff – A wide, cuff-like earrings that are worn higher on the ear in order to hug the cartilage.
These too, like the cartilage can be bought as they are as well as part of a stud/cuff earring piece.
Clip on – Can be worn by people who haven't got pierced ears, although they can be worn if a person has pierced ears. Styles can vary from spring loaded clips, screw backs or even magnetic. The most popular is the spring loaded, as the tension back that grips the lobe is what holds the earring in place. Clip on earrings are popular with costume jewellery.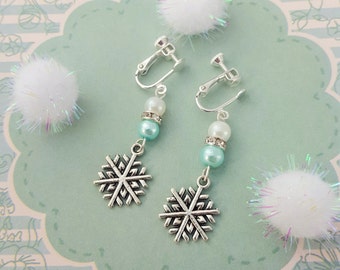 I wore earrings like this when I was growing up. I didn't wear them long, as the clip was quite tight and hurt my earlobes. I think that's why I don't really sell clip on earrings myself. I don't want to sell a product that someone will only wear once as the clips are too painful.
Earrings are one of the most popular jewellery accessory to have. An outfit can change just by wearing a different pair of earrings. Or, if you are like me, you tend to wear the same ones all the time. But which type of earrings suit which type of head shape?
Head shape
Check out the picture below. To me, this gives the best guide as to which earrings suit the person's head shape.
I'm not quite sure which category I fit into. I feel that if I ask a member of my family, I might just get a sarcastic response. Looking in the mirror is ok though, if you don't want to ask.
My favourite types of earrings are studs and drops (as I mentioned earlier). To me, studs are a great everyday look, whilst with drops, I like the feel of the weight with some of mine. Which is probably why I wear the same ones all the time.
Do you have a favourite pair? A go to pair of earrings for everyday and evening wear use? Let me know in the comments.
I hope that this mini blog gives you an insight as to which type of earrings suits you best, as well as giving you the knowledge that if you are going to buy a pair of earrings as a gift, you know it (should) suit them.
My next blog will be about necklaces, then bracelets. After that, I may go into other jewellery accessories…